What do our clients say about
us?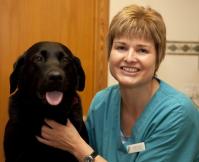 "We may have started in a relatively small way back in the mid-eighties but with much hard work, great staff and a little help from our Vetcel friends we have grown our practice to the 6 Vet, two centre, business that it is today."
Juliet Nicolson BVM&S MRCVS
Westside Vets, Shetland
Our
app
The official Vetcel app is now available for iPhone, iPad, iPod & Android devices...